i have seen and heard a myriad of people say 'why don't I or can't I hear from God?'  The Bible tells us in the Old and New Testaments that the Lord God exclaims to us, "All day long I have reached out and opened My arms to a rebellious obstinate people, who walk in wrong ways and pursue their own imaginations, thoughts and inclinations (Isaiah 65:2; Romans 10:21)." Yes, this originally was spoken about Israel, as the Psalm says, "…but My people did not listen to My voice, and Israel did not obey Me (Psalm 81:12)."  However, in the next chapter after Paul quoted from the prophet Isaiah to those in 'Rome, beloved of God, called to be saints (holy followers of Christ; Rom. 1:7),' the apostle of Jesus said, "a partial hardening has come upon Israel, until the fullness of the Gentiles has come… just as you were at one time disobedient to God, you have now received mercy… for God shows no partiality (Deut. 10:17) to the Jew or the Gentile; the gospel is the power of God for salvation to everyone who believes – the righteous (just) shall live by faith (Rom. 11: 25-30; 1:16-17; 2:10-11)."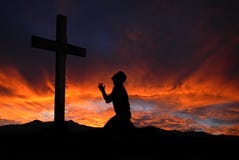 These verses tell us many things.  (1) God does not show partiality, bias or favoritism to one class of people over another, "the Lord… does not want anyone to be destroyed or eternally punished, but wants everyone to come to repentance (2 Peter 3:9);" "He wants all people to be saved and come to the knowledge of the truth (1 Tim. 2:4)."
(2) The Lord sends His words in significant part "through His prophets in the Holy Scriptures and in these last days by His Son (Rom. 1:1; Heb. 1:2);" by the apostles that spoke "as they were moved by the Holy Spirit (2 Peter 1:21), and by "pastors and teachers… (Eph. 4:11)" – though we must "test the spirits to see whether they are from God, because many false teachers and ministers are in the world (1 John 4:1); we must "examine the Scriptures to see if what (they) say is the truth (Acts 17:11)."
(3) Disobedience and hardness towards the Lord God and His commands written through the prophets can and does led to sin and obstruction to hearing from God.  "We know that God does not listen to sinners (except their repentance); but if anyone is a WORSHIPER of GOD AND DOES HIS WILL, God listens to them (John 9:31)."  Communication between us and the Lord 'requires' several things: righteous – that we are not willful sinners; and "the LORD your God requires that you fear the LORD your God, walk in all His ways and LOVE Him, and SERVE the LORD your God with all your heart and with all your soul; and keep the Lord's commandments… for your own good (Deut. 10:12-13)."  Should I Fear God?
These verses tell us that they did not 'listen' to God; but preferred to follow their own imaginations, thoughts and inclinations and walk in wrong and dangerous ways. Most desire to hear from God and be miraculously touched or spoken to by His Spirit; yet, they do not won't to serve Him or worship Him; or follow His only begotten Son – the Lord Jesus Christ.
We are not listening
Thus, one of the most fundamental reasons we do not hear from God; is that we are not listening or do not know how to listen.  "Listen and hear My voice; pay attention… (Isa. 28:23);" "ask (according to His will, James 4:3) and it shall be given you; seek and you shall find; knock and it shall be opened to you (Matt. 7:7)."
Sin and Disobedience
Repentance, or turning away from sin, is also one of the most fundamental doctrines throughout the bible and a reason that communication is broken between us and God.  "From the time that Jesus began to preach, He said, 'Repent, for the Kingdom of heaven is at hand (Matt. 4:17)."  And his apostles, likewise spoke in the same manner.  Paul said, "I have declared to bot the Jews and Greeks (Gentiles; non-Jews) that they must turn to God in repentance and have faith in our Lord Jesus (Acts 20:21)."  If we choose to remain in serious sin, such as sexual immorality, jealously, selfish ambition, hatred, idolatry or deceit (1 Cor. 6:9; Gal. 5:20; Rev. 21:27) then not only will we be cut off from communication with God; but we will be cut off from the eternal life in the kingdom of heaven.  And some of you now are thinking; is there such a thing – and this is a big problem – FAITH.  SIN
Faith and Obedience
The apostles and the Word tell us, "without faith impossible it is impossible to please God, because anyone who comes to Him must believe that He exists and that He rewards those who EARNESTLY (sincerely, in truth) SEEK Him (Heb. 11:6)."   Without true faith you will not believe that the Lord God is your Creator and God; that He is Omnipotent and able to hear and answer you.  Without faith you will not believe in the Gospel of Jesus Christ; "as many of His disciples (of the 500) turned away and no longer followed Jesus (John 6:66)," because they "did not believe" He was and is the Son of God (conceived by the Holy Spirit) and Son of Man (born of the Virgin Mary).  However, His true disciples know and say, "Lord, to whom shall we go?  You have the words of eternal life (John 6:68)."
Likewise, the Psalmist said, "Whom have I in heaven but You?  And there is nothing on Earth that I desire besides (above) You (Psalm 73:25)."  And the disciples and faithful prophets and followers of the Lord understood obedience to God.  Not is a robot, or children beaten harshly for transpasses; but knowing "we must obey God before any human authority or men (Acts 5:29)."  And that the Lord is pleased by our obedience, praise and worship.  As Samuel said, "obedience is better than sacrifice; the Lord does not take delight in the offering of animals (1 Sam. 15:22)."  See even when some said to Jesus, "Blessed is your mother… He replied, 'Blessed rather are those who HEAR the Word of God and OBEY it (Luke 11:27-28)."
We are deceived into thinking God does not hear or Care
The Lord knows us and our needs and desires, before we even ask.  However, He wants us to come to Him and ask – showing our faith and devotion to Him (Psalm 139).  He wants you to "cast your cares upon Him, for He cares for you; and desires to sustain you (1 Peter 5:7; Psalms 55:22)."  Yet, our adversary, the cunning dragon – the devil and his evil spirits – are liars (John 8:44) and desire that we suffer and perish in hell.  They seek to "take away the word out of our hearts, lest we should believe and be saved (Luke 8:12)."  If you do not understand these things, then 'search the scriptures' and pray "the Holy Spirit… teach you (John 14:26);" but if you do not believe these things, then why ask for God to hear you – because you truly do not know God or believe in His teachings?
Our Mediator
"There is one God and one Mediator between God and men, the Man Christ Jesus, who gave Himself as a ransom and sacrifice for all."  And after the apostle Paul tells us this truth; he says, "I desire that people pray everywhere, lifting up holy hands, without wrath (sin/anger) and doubting… (1 Tim. 2:8)."  We must understand we need forgiveness from sin; and that we all need and "have an advocate with the Father – Jesus Christ, the Righteous One (1 John 2:1)."  This is a fundamental requirement to our Faith and God's acceptance of us as a follower of His will and His Son our Lord.
Prayer and Worshiper
And see how the apostle says to pray with faith and action.  He was not alone is saying, "Lift up your hands in the sanctuary and praise the Lord (Psalm 134:2)."  i have learn and in love and fear of God "will praise the Lord as long as i live, and i will lift up my hands and bless the Lord God in heaven (Psalm 63:4)."  And will follow the better examples of worshippers of the Most High who fall on their faces and or kneel before our Lord and Creator.
Best New Christian Worship Songs
"He must increase and 'I' must decrease; 'God' must increase in my life and 'i' must humble myself and seek Him so that i can hear from God (John 3:30; James 4:10; 1 Peter 5:6).   George P., one of the co-founders of the popular 'Christian Rock' Newsboys band turned atheist some years ago posted on several atheist sites his early disobedient path, his being 'influenced' to play 'music …that worshipped God,' and being 'uncomfortable with the strict rules imposed by Christianity;' adding 'all I wanted to do was create and play rock and roll… I wanted my life to be measured by my music, not by my ability to resist temptation; I left the band in 1990… got married, taught guitar, played pubs and clubs… and carved out a life for myself away from the church… By 2007, I renounced Christianity …and declared myself an atheist."
We cannot fool God and He does not receive false worship or prayer without faith.  And if we desire to 'carve out' out our own life for and by ourselves – the Lord will allow us that freedom; but will not guide us by His Spirit or force us to accept.  The Lord will continue to reach out and to show "His eternal power through His creation (Rom. 1:20);" and His eternal love, through His Son – the Lord Jesus Christ.  It is our choice to open our eyes and see; and our "ears to hear what the Spirit says (Rev. 3:22)," and listen to the "voice of God" and "open" our heart, so that He "will come in and fellowship with us (Rev. 3:20)."
Pressure and Persecution and Cries with tears
This temporary Life is not easy; Jesus "told us these things, so that we may have peace; that in this world we will have trouble, sorrows, trials and tribulations; but are to take heart, because Christ has overcome the whole and death (John 16:33);" and will soon call us home in the Resurrection.   Also, understand, there is nothing and "no temptation that you are going through or have been through that is not common to mankind.  God is faithful; He will not let you be tempted beyond what you can bear… He will provide a way (1 Cor. 10:13)." But for many the way is painful; and for some is through death; thus it is written, "who shall separate us from the love of Christ?  Shall tribulation or persecution… I am sure that neither death nor life, nor angels nor rulers… will be able to separate us from the love of God in Christ Jesus our Lord (Rom. 8:35-39)."  And in that same chapter Paul encourages many saying, "…the Spirit helps us in our weakness.  Even when we do not know what to pray for, the Spirit of God intercedes for us within our being/soul with groanings too deep for words (Rom. 8:26)."  And likewise, the 'prayers of the saints that rose and rise to God (Rev. 8:4)' include tears and cries (Exo. 3:9; 1 Sam. 9:16; Psalm 34:17, 56:8, 120:1; Ezek. 11:13; Rev. 21:4).
What is your CREED?
The truth and faithful believer has a Creed – a sincere belief.   They understand the 'elementary teachings (Heb. 6:1)' of their religion or Faith.  They embrace the Lord's Prayer and 'doctrines of Christ (Matt. 6:5-; Heb. 6:1).'  The most basic of Christian Creeds in the early 2nd century Apostle's Creed:
I believe in God the Father, Almighty, Maker of heaven and earth:
And in Jesus Christ, his only begotten Son, our Lord:
Who was conceived by the Holy Ghost, born of the Virgin Mary:
Suffered under Pontius Pilate; was crucified, dead and buried: He descended into hell:
The third day he rose again from the dead:
He ascended into heaven, and sits at the right hand of God the Father Almighty:
From thence he shall come to judge the quick and the dead:
I believe in the Holy Ghost:
I believe in the holy Catholic (Universal – not as in Roman Catholic that was not formed at the time of the earliest creeds) Church: the communion of saints:
The forgiveness of sins:
11. The resurrection of the body:
And the life everlasting. Amen.
Benediction
I pray you seek, listen and hear from the Lord God.  "The Lord bless you and keep you; The Lord make His face shine upon you, And be gracious to you; The Lord lift up His countenance upon you, And give you peace (Num. 6:24-26)."
Separation of CHRIST and State of CONVERSATION
What is the Resurrection of the Dead?