It is obvious that the Caliphate and Imam of the Islamic State, Al-Qaeda, the Taliban, their affiliated Jihadists and other Islamic extremist groups do not follow 'the will of God.'  Their caliphs and imams are ignorant of Islam and the Scrolls of the prophets of God; most of them are liars; and have no compassion for widows, orphans and the weak; they manipulate children to become martyrs and use child soldiers in place of adult cowards.
There is a vast difference, even the measure between justice and evil, in the parents and leaders allowing children to take up weapons to defend their homes; and the children being coerced (compelled by force or manipulation) by Islamic leaders and certain parents to take up weapons or put on suicide bombs to be sent out and fight for men.  This article contains the following sections: Facts about Islamic Child Soldiers; How they get the Children; the Process of indoctrinating and training child soldiers; the Current Situation; and Pictures of Proof.
Facts about Islamic Child Soldiers
January 2017, over 50 people, mostly women and children, were killed in Gaziantep, Turkey, by a child suicide bomber said to be barely a teenager (13).  The young 'jihadist' was only one of tens of thousands of child soldiers used by Daesh [ISIS/IS/'al-Dawla al-Islamiya fil Iraq wa al-Sham (the Levent/Syria+)] and the Taliban.  Top Islamic Terrorists Groups
In 2003 UNICEF put out the pamphlet, Guide to the optional Protocol on the Involvement of Children in Armed Conflict, which reported that "in numerous countries, boys and girls are recruited as child soldiers by armed forces and groups, either forcibly or voluntarily.  Children are susceptible to recruitment by manipulation or …because of poverty or discrimination.  Often they are abducted at school, on the streets or at home.  Once recruited or forced into service, they are used for a variety of purposes… combat… sexual purposes, spies, messengers… servants or to lay or clear landmines… Conflict …disrupts children's education… and when prolonged, armed forces and groups are more likely to use children to replenish their ranks.  This trend is facilitated by the availability of light, inexpensive small arms and light weapons that can be easily handled by children aged 10 and younger… Then number of children who have been recruited and used in hostilities is difficult to quantify.  Although research suggests that 300,000 child soldiers are exploited in over 30 conflicts around the world, in fact, no one knows the real number…"
According to the Syrian Observatory for Human Rights (SOHR), between January and August 2015, there was "organized recruitment carried out by 'Islamic State' for children under 16 years old, where they were enrolled in the training camps of 'cubs of the caliphate.'  First they undergo 'Sharia courses' focusing on brainwashes and linking the children's destiny with the destiny of 'Islamic State,' and the 'cubs of caliphate' are the ones who are going to be spreading 'caliphate (Islamic Governance)' all over the world…  Meanwhile, the military branch is recruiting Syrian children and training them on military and fighting operations, preparing them for suicide bombs, where at 89 fighter children of 'cubs of caliphate' were killed out of 1100 children, where SOHR documented that more than 1100 children who joined the so-called 'cubs of the caliphate' since the beginning of this year and involved them for the first time in fighting in the city of Ayna al- Arab (Kobani) in January 25.  Out of the 89 children there were at least 19 children blew themselves up using booby-trapped vehicles, last of them were the four children who blew themselves up on the outskirts of the city of al- Hasakah…"
According to the United Nations Security Council in a November 2015 Report of the Secretary-General on children and armed conflict in Iraq, "From 2011 to mid-2013, reports of children recruited by Al-Qaida in Iraq were received, but verification of cases was limited.  The youth wing of Al-Qaida in Iraq, 'Birds of Paradise,' recruited children and used them in support roles as well as for combat activities, for example filming attacks, for the planting of improvised explosive devices (IEDs) and for suicide bombings…Iraqi security forces (has interrogated many children).   …The systematic recruitment and use of children by ISIL and the reported emergence of 'young wings' is of grave concern, as it is an increasing tactic of ISIL warfare…"
The Soufan Group (TSG) which according to their website, 'provides strategic security intelligence services to governments and multinational organizations,' estimated in 2015 that the average age of those joining the Islamic State are "…in their 20s, but some are much younger."  In an April 2015 article, 'Islamic State Recruits Teen Soldiers…' TSG reported, "They look like regular Islamic State militants in khaki fatigues and black bandanas, exercising and practicing combat routines.  Yet their size and lack of trademark black beards betray them as children… ISIS or Da'esh is turning to the next generation to ensure its legacy of extremism and brutal violence… using recruitment offices in Syria called 'Cubs of the Caliphate,' the al-Qaeda breakaway group is incorporating young Muslims into its ranks, sending some into battle or having them shoot hostages."
The May 2017, Volume 10, Issue 5 of West Point's, CTC Sentinel (Counter Terrorism Center) states, "Historically, terrorists have overwhelmingly been young adults… in their 20s and 30s with those in leadership positions slightly older (30s and 40s).  The composition of the so-called Islamic State, however, defies the idea of even a generic demographic profile.  While the Islamic State now manufactures child soldiers, preliminary evidence suggests an emerging and increasingly aggressive role for older adults (aged 60 and beyond), especially as suicide bombers.  The Islamic State has produced not only the youngest suicide bombers in history, but now also the oldest."
The CTC Sentinel article reported, "the Arab online news source Al Masdar News reported in March 2017… that 80 percent (%) of suicide bombings in recent months were …by both children and elderly recruits… a 10 year-old in December 2016… With the battle in Mosul… in January 2017, there were 35 adults, 51 children and youth, and three older adults eulogized as martyrs; in February 2017, there were 32 adults, 26 children and youth, and four older adults; and in March 2017, the were 34 adults, 23 children and youth, and 11 older adults… (of whom the 'Sheikhs' say) …are willing to sacrifice themselves for the caliphate."
February 2015, a HuffPost 'WorldPost' article, Escaped Syrian Child Soldier: 'Don't Join ISIS', told the story of a 14 year-old name Khaled who after his city was bombed and his parents killed, joined the Free Syrian Army with his brother and cousins.  Then they joined 'a new rebel group' against the Assad government regime.  He said, "I heard ISIS were kind – that they were with the revolution."  But he learned 'their path is wrong.'  He said he was "trained in al-Tibni about 60 miles from Raqqa, now infamous for its strict Sharia law… according to Khaled, his new salary was 7,000 Syrian pounds ($ 37) a month to train and fight.  Married fighters received twice as much…"  An advisor for UNICEF in the Middle East and North Africa said the Islamic State uses extreme violence as a means to desensitize youth and "openly promotes the recruitment and indoctrination of children… glorifying their combat roles and 'martyrdom' in the conflict."
March 2017, Child Rights International Network (CRIN) did an article, Children and Armed Conflict, which stated, "The UN human rights office has verified the recruitment of 1,476 children, all boys, between 26 March 2015 and 31 January 2017, mostly by the Popular Committees affiliated with the Houthis.  'The numbers are likely to be much higher as most families are not willing to talk about the recruitment of their children, for fear of reprisals,' said R. Shadasani with the UN OHCHR."
Like ISIS, it is well reported that the Taliban, and most affiliates of al-Qaeda and IS, also use child soldiers.  Not only is this seen in Afghanistan by the Taliban, but by the Boko Haram in Africa, the Houthis in Yemen, Jihadists in Bangladesh and other such countries where radical Islamic leaders rule.
How they get the Children
CBS News, 60 Minutes aired 'Child Suicide Bombers' May 17, 2015, during which they reported, "…In its propaganda, ISIS uses gruesome videos of beheading and mass executions…  It's a tactic perfected by the Taliban and other terrorist networks who systematically recruit and train child suicide bombers in Afghanistan and Pakistan.  And that's where we went to learn how children, as young as 7, are being turned into human bombs, with devastating effect… General Bajwa of the Pakistani army said, 'as long as the child is in their custody and he's been indoctrinated there is hardly anything that you can do.  You would not expect a child to come to you and to blow himself up…' One boy (caught and in custody) said, 'I have only been here a week.  I want to kill and eliminate the infidels…' (Another captured) Taliban commander said, 'We teach the holy Quran to them.  We teach them that we have been promised by Allah that we will be sent to paradise'."
March 2016, The Investigation Project on Terrorism (IPT) in their article Terrorist Groups Intensify Targeting of Children for Jihad revealed that "Children have become a key target group for recruitment by terrorist groups who are increasingly turning to social media to showcase their successful efforts in indoctrinating them for Jihad.  In January, Wilayat Khorasan… the Islamic State (ISIS)'s branch in the Afghanistan-Pakistan region, released a propaganda video titled, 'Cubs of the Caliphate Camp,' that showed young boys undergoing training for Jihad… in camouflage learning how to fire Kalahnikov (Russian AK47) assault rifles…"
IPT also stated in that article that "Similar camps are openly flourishing in Syria and Iraq, where children are being actively recruited by ISIS to serve as then next generation of fighters… child soldiers (are) eulogized as 'martyrs' on Twitter as well as the Islamic State's official Telegram channel.  The child soldiers come from countries as varied as Iraq, Syria, Yemen, Libya, Nigeria, Saudi Arabia, Tunisia, the United Kingdom, France and Australia.  (A West Point CTC Sentinel report – 2/18/2016 – showed) Four percent (4%) of the child soldiers died conducting suicide missions and another 18% were inghimasis ('to plunge' in Arabic) …children fought alongside adults to attack enemy positions with light automatic weapons and subsequently killed themselves by detonating suicide vests…  Another important conclusion of the (CTC) report was that, unlike other conflicts where child soldiers are a 'strategy of last resort' and serve to replace adults in battle, ISIS' child soldiers 'are fighting alongside, rather than in lieu of, adult males…'"
September 2012, AsiaNews.it reported "that almost 300 Christian children were abducted and forcibly converted to Islam in Bangladesh… and taken to madrassa (Islamic schools)."
October 2013, TheBlaze.com reported that "Taliban extremists kidnapped more than 100 children from Afghanistan and Pakistan in the last year to use for suicide missions against government officials and U. S. troops still fighting in the region…  A U.S. Counterterrorism official said, 'Radical madrassas and other extremist training centers continue to prey on and poison young minds…'  Bruce Riedel, a Brookings Institution scholar who spent more than 30 years as a CIA analyst and worked with the National Security Council and Pentagon and Obama (administration) on Pakistan and Afghanistan strategy, said, 'the Taliban have a well-established track record of using the most vulnerable in society to carry out terrorist attacks.'  In 2009, U. S. military and Pakistani officials confirmed (that)… Taliban leader, Baitullah Mehsud, was buying children ages 7 to 16 to serve as suicide bombers against American, Pakistani and Afghan targets.  In a nation where the per capita income is $2,600 per year, the children could be sold for $7,000 to $14,000… Mehsud was killed by a U.S. drone strike in 2009."
The Taliban has used child fighters since the 1990s, but Kunduz leaders and UN analysts have shown that recruitment has significantly increased since 2015.
September 2014, the UN OHCHR jointly published a Report on the Protection of Civilians in Armed Conflict in Iraq with the UNAMI which stated, "at least 24,015 civilians have been killed or injured in Iraq during the first eight months of 2014… as of August 2014, and an estimated 1.8 million Iraqis had been displaced due to the ongoing violence…"
Moreover, the Report stated, "UNAMI/OHCHR has received numerous reports alleging that ISIL and some associated groups are actively recruiting children as young as 13 as fighters…  Other witnesses claimed that the majority of ISIL elements patrolling the streets of Mosul were underage children, aged 13 to 16 years…  Some sources indicated that children seen associated with ISIL were the sons or relatives of ISIL elements or orphaned children.  UNAMI/OHCHR has received confirmed reports of children as young as 12 undergoing military training…"
Also the Report stated, "UNAMI/OHCHR has recorded a high number of abductions and kidnappings… (In an example) unknown gunmen riding in 4×4 vehicles forcibly took the young men and brought them to an undisclosed location… their whereabouts are still unknown."  Forced to be Muslim
The ISIS Boko Haram African group kidnapped 276 girls from their Chibok School in Nigeria, in April 2014.  Many of them have been forced to become wives; and only a few were freed since over two years later.  Then May 6, 2017, the government exchanged some Boko Haram terrorists 'suspects held by authorities' in exchange for 60 to 82 of the girls.   According to the NYTimes.com article, the Islamic group's leader, Abubakar Shekau, said to news sources in 2016, they would "give their hands in marriage because they are our slaves… we would marry them out at the age of 9… and at the age of 12."   Many of these girls and according to the article "hundreds if not thousands of other girls and boys have been abducted by Boko Haram over the years, forcing them to fight, cook, clean and bear children… even children as young as 7 or 8 have been used as suicide bombers…"
In July 2015, VICE News (as seen on HBO) did the article This is How the Islamic State Manufactures Child Militants which explained that, "IS militants have filmed kids watching public beheadings, training in hand-to-hand combat, firing weapons, distributing knives to men preparing to behead prisoners – and even carrying out executions themselves.  Only July 4, IS released a video showing children dressed in military uniforms shooting dead 25 Syrian regime troops in front of a large crowd at the old amphitheater in Palmyra.  That video followed three others released in the previous month depicting children being trained to take captives, serve as snipers and ambush moving vehicles.  Videos like those, along with information gathered from children who have escaped IS, suggest kids are being subjected to a systematic process of indoctrination as they're trained by the group to be full-fledged militants.  They are what IS calls the ashbal, or 'lion cubs,' and upon completion of their training, children are deployed on and off the front lines.  They act as fighters and guards, recruiters and bomb makers…

We have spent the past year researching and analyzing IS propaganda across multiple languages, social media from several hundred online accounts, and interviews given by child escapees.  And we have found that children come to IS in a variety of different ways.  They are the children of foreigners who join the fight, the children of supportive locals, abandoned children found in IS-controlled orphanages, children coercively taken from parents, and runaway children who themselves volunteer for service to IS…  Since Syria fell apart, IS has assumed de-facto control over schools.  Though many pre-Islamic State schoolteachers remain in Syria, they must now teach an IS-controlled curriculum to gender-segregated pupils…

In addition to using schools, IS lures children through gradual socialization… attracting local children by offering free toys and candy in exchange for simply showing up.  Kids may then be given the opportunity to wave the IS black flag…"
It should be noted that the videos of executions of Syrian regime soldiers by ISIS (before they allied with President Assad's regime) moved many children to join, because the Syrian regime had killed a parent or relative of nearly child in west Syria.
January 2017, ISIS abducted about 150 more children from Tel Afar, and forced them into their 'Cub of Caliphate' army.   Iraq's MP Nahla al-Hababi said, "ISIS is training children that were abducted from Tel Afar, Yazidi families and Mosul's families to kill civilians and security members using booby-trapped vehicles and explosive belts."
In Yemen, Islamic Jihadists created the 'Believing Youth' about 2004, and since then these child soldiers have been subjected to the same manipulations.   Moreover, early 2017 nearly 2.2 Yemeni children were found to be acutely malnourished and 70% of the population relies on humanitarian aid, according to UNICEF.  Yemen is another nation of Islamic Arab brother against brother; with Houthi rebel versus the state, Sunni versus Iran-backed Shia, Houthi versus Al-Qaeda, and affiliated groups in the mix.  It is like Syria, but there ISIS originally joined rebel forces then joined Assad's state regime forces and ultimately fight for themselves and a total IS region; then world.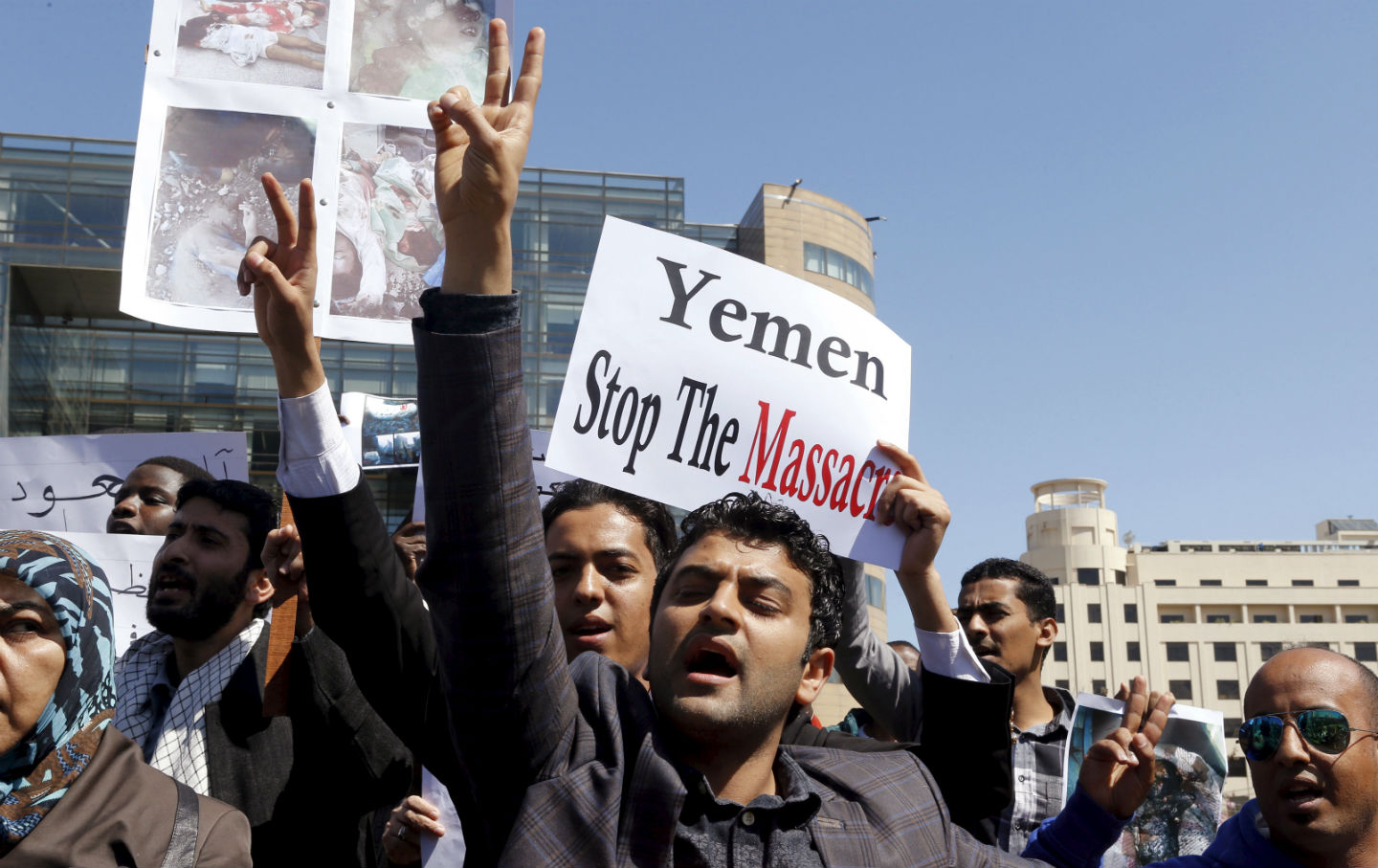 Recruitment and training is not limited to the MENA (Middle East, North Africa) region; online manuals are being used in Europe and the United States.  In 2015, the New York Times wrote about as 23 year-old American woman from Washington state who communicated online with ISIS.  They sent her messages and materials.  The Times noted that the tactics were similar to those in an Al Qaeda manual called 'A Course in the Art of Recruiting' by Abu Al Qu'idy."  However, they tactic is much different for recruitment for Westerns, he says, 'don't separate him from his family… don't invade his privacy… but be close to him in order to get to know his character… and habits."
Thus we see that these Islamic extremist groups puts out wicked propaganda using all current forms of TV, Radio, Internet and Video media, with social media – Twitter, Facebook, Tumblr, etc.; as well as abducting or kidnapping, with many forms of coercion and threats against their captives lives and their families, to recruit child soldiers.   Story after story we find children forced into Islamic Jihad; and often beaten and brainwashed – even coerced into killing their own parents.
If one researches into the commanders of ISIS and other such Islamic extremist groups, they will typically find self-promoted want-a-bee Caliphs like Amar al-Absi, Head of ISIS Media or Abu Sufyan al Sulami who wrote one of the required books needed to 'graduate' Jihadi schools.  They and others like them can't quote a single verse from the true prophets, like Isaiah or Ezekiel, who warn that those who sin and kill with injustice shall go to hell.  They and their religious leaders are as Hosea said, "the priests murder by consent; they commit lewdness and carry out their wicked schemes (Hos. 6:9)."   To some it is as simple as convert to Islam or pay Jaziyah (tax); or don't pay and die.  But to other uncompassionate illiterate fools, it is simply 'Death.'
The Process of Indoctrinating and Training Child Soldiers
ISIS uses many methods to indoctrinate and train; they often use drones to capture video and monitor their soldiers and situations.  Some of these videos are used for their propaganda and in their schools.   They and other such Islamic groups coerce their soldiers – especially the children.  They also used self-controlled schools and governments.
One such February 2017 video shows 2 teen children suicide soldiers being interviewed and smiling before driving into a town and blowing themselves and other people up.  They are said to be 'cubs of the Caliphate' and others will be told that they are now in paradise.
http://newschicken.com/horrifying-isis-drone-video-shows-child-suicide-bombers-smiling-to-camera-before-blowing-themselves-up/
An important method used is where Mullahs (Sharia/Islamic religious law teachers) lie to the children – yes, many of them are wicked – Jinn filled – liars who will go to Hell for their acts.  May 2017, HBO featured VICE Assassination Nation and the Killer Kids of the Taliban which showed child soldiers being used by both the Taliban and those in Afghanistan defending their homes. Assassination Nation was also about children making guns and fighting for Islamic extremists in the Philippines. In the second half, Vice Media CEO and in the field Journalist Shane Smith interviewed the spokesman for Afghan's National Directorate of Security, who stated, "Since they are children, the Mullahs have told them, that when you blow the bomb, you will survive."  He also witnessed videos of captured children, one 14 year old from Pakistan who said, "When I was studying at Madrasa (or Madrassa; religious school) in Pakistan, the teachers taught us to commit suicide in order to go to Paradise."
February 2017, Quadrant.org published the article ISIS, Child Soldiers and Islamic Schools which reported, "The extremists conduct the increasingly prolific sex-slave trade of Yazidi women as a recruiting tool for the Islamic State.  It is no secret that Islam is the most misogynistic (prejudice against women) institution in the world.  However, what is not widely considered is the appalling treatment of children under Islam… Child abuse is use …to disempower and brainwash… The most extreme issue facing boys under Islam is the recruitment of CHILD SOLDIERS by the Islamic State… children as young as four or five years old, depicted either watching or conducting gruesome acts of war… The Islamic State has dubbed these child-warriors 'the Cubs of the Caliphate.'
The article by the Quadrant offered interviews with 11 and 12 year-old ISIS escapees, the eleven year old stated "they asked us to come with them for the training. At first we refused to go because we were afraid. They asked me to go to the mountain and I refused again, then they broke my leg. That saved me. The other children were taken by force."  The other said, "There were 60 of us. The scariest times for us all were when the airstrikes happened. They'd lead all of us underground into the tunnels to hide.  They told us the Americans, the unbelievers, were trying to kill us but they, the fighters, they loved us. They would look after us better than our parents. When they were training us they would tell us our parents were unbelievers and that our first job was to go back to kill them."
A November 2014 article by the NewsDeeply.com division SYRIA DEEPLY entitled ISIS sets a 'New Paradigm' for Child Soldiers: Ideology, Combat and Forced Marriages reported "As the Syrian conflict enter its fourth year, children are increasing being used in armed combat roles… over 5 million children have been impacted… finding themselves extremely vulnerable and susceptible to exploitation by all parties in Syria's conflict.  Children have been used as combatants, human shields, messengers, spies, guards and porters… UINCEF's …Laurent Chapuis, adviser for the Middle East and North Africa (MENA), told Syria Deeply.   Underage Syrian girls have been forced to wed foreign fighters, he added…  (But) ISIS has a … 'new paradigm of recruitment.'  In a wave of extremist education, ISIS militants have altered local school curricula to fit their strict ideology and recruited boys for training camps and religious camps in their de facto capital of Raqqa…

Chapuis (also said) "What is certainly new with regard to ISIS is the level of 'appeal' that the group has been able to exert and the effectiveness with which that have been able to use social media and video propaganda to influence foreigners, boys and girls included, to follow their cause.  We saw an ISIS video of 10 year old Abu Ubaidah – purported to be the youngest ISIS soldier killed to date – children have also been instrumentalized for propaganda purposes by glorifying their combat roles and 'martyrdom' in the conflict… What is unique about  ISIS is how they openly promote the recruitment and indoctrination of children… children's compulsory attendance in classes and schools teaching ISIS's religious ideology, children's training in military camps, and other methods of ideological and religious indoctrination are key features of ISIS's child recruitment practices…"
(Syrian Conflict began 2011, see Genocide in Syria)
December 29, 2015 the LongWarJournal.org put forth the article Uzbek group in Syria trains children for Jihad which stated, "The Imam Bukhari Jamaat released a video online which shows a training camp and school for the group's children… The 18-minute video shows dozens of children receiving schooling and military training somewhere in northern Syria. The children, who range from under 10-years-old to mid-teens, are seen reading the Koran, learning Arabic, practicing mathematics, and learning Sharia from teachers and Imams of the jihadist group. The children are then shown partaking in physical exercises, including running and mock boxing matches.

In addition to the physical exercises, the children are also taught how to handle and fire weapons. The weapons include handguns and variants of the Kalashnikov assault rifle (AK47). Most of the kids appear to be Central Asian of origin… The Imam Bukhari Jamaat is a predominately Uzbek group which is allied to al Qaeda's official branch in Syria, the Al Nusrah Front… The Islamic State has also published several videos from many of its proclaimed provinces showing its "cubs" being trained for jihad.

Jihadists in Afghanistan and Pakistan have also advertised their training camps for children. In 2008, the former commander of the Movement of the Taliban in Pakistan's suicide operations, Qari Hussein Mehsud, promoted a camp for children situated in South Waziristan. The Turkistan Islamic Party also highlighted one of its camps for children thought to be located in Pakistan or Afghanistan…"
| | |
| --- | --- |
|   | August 2016 a video as shown by TheSun.co.uk/news Caliphate Cub ISIS child waves gun… where the young child says he wants to go to Iraq for martyrdom. |
The Current Situation
In 2016 paper by Kara Anderson of Drake University, Cubs of the Caliphate: The Systematic Recruitment, Training and Use of Children in the Islamic State, states "Children have historically been involved in terrorism and other situations of armed conflict.  …Children involvement in terrorism has become a trend due to the evolution of terrorism… ISIS recruits children, dubbing them the 'Cubs of the Caliphate.'  ISIS sets itself apart from other terror groups in how the group is changing children involvement… ISIS uses children in a systematic and organized manner, and demonstrates an uncharacteristic transparency concerning this practice…"
Anderson, from VICE News 2015, states, "s John Horgan and Mia Bloom, two terrorism experts, say of child recruits, "They are the children of foreigners who join the fight, the children of supportive locals, abandoned children found in IS-controlled orphanages, children coercively taken from parents, and runaway children who themselves volunteer for service to IS."
Another crazy find in this world of terrorism; February 2017 The Quilliam Foundation of Britain reported that ISIS training schools syllabus includes teaching – like some barbaric or illiterate tribes – and brainwashing, that cannibalism is acceptable.  An ISIS fighter can kill and eat non-Muslims if there is no other food easily available.   This is kin to some of them who also teach Female Genital Mutilation is acceptable.The current situation in MENA has evolved from the more local or regional post World War II and post colonialization Civil Wars, Coups and conflicts seen in Central and South America, South Asia and Africa – such as in Albania, Colombia, the Congo, Rwanda, Sudan, Pakistan or Yemen.
Since the birth of ISIS/ISIL/IS about 2006 (see ISIS…), Islamic Groups have many affiliates and use all forms of modern media, along with old barbarism methods of recruitment and intimidation.  And like times of old, hunger, poverty, displacement and anger move brother against brother and of course against whoever they see as infidels.  In Yemen, the Houthi have a slogan, "God is great, death to the US, death to Israel, curse the Jews and victory for Islam;" yet, they have no problem – like other Islamic terrorists – killing their own Muslim countrymen and any Muslim who opposes them.
The prophet and more importantly, Son of God, Jesus said, in the last days "brother will betray brother to death, and a father his child; children will rebel against their parents and have them put to death (Matt. 10:21);" and these things are occurring.  But Christ also said concerning 'the end of the world,' "Nation will rise against nations… many will hate one another and many false prophets will arise and will mislead many… people's love will grow cold…  then there will be a great tribulation such as has not occurred since the beginning of the world… (Matthew chapter 24)."  And you can be assured that Islamic Jihadists will be involved.
Other related articles: Forced to be Muslim; ISIS: We kill Christians (Graphic); The ISIS Threat; ISIS: who, what, why, how?
Pictures
WARNING
VERY GRAPHIC BELOW